Functional Neurology Made Easy and Understandable
A few years ago we launched a series of accredited modules with the intention to introduce fellow chiropractors to the world of functional neurology. Each model we put together consists of a day session during which we discuss (in a simplified manner) the main centres of the nervous system and show the practical therapeutic applications of a functional neurologic approach. Courses take place mainly in Leiden (Netherlands) and are held in English.
We believe functional neurology has made us better chiropractors and are very excited to share our knowledge whether you are a seasoned chiropractor looking for a functional neurologic approach, or a new graduate looking for a stepping stone towards a full degree in functional neurology.
Our lecturers are chiropractors trained by the Carrick Institute and are Diplomates of the American Board of Functional Neurology (DACNB). Furthermore, they all have ample experience as chiropractors, teachers, lecturers and leaders.
All modules can be taken independently and each one of them has been granted European Academic Council (EAC) accreditation equal to 8 CPDs per module. You are welcome to step in at any time.

Each module has an important practical component, to ensure you can start applying new knowledge the very next day. Therefore we keep our groups small and guarantee a personalised approach. So, don't wait another minute and sign up today!


Lecturers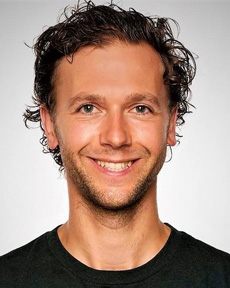 Tom Claykens has Belgian nationality. He graduated with honours as a chiropractor with a master's degree from Chiropractic Sciences at the Anglo-European College of Chiropractic (AECC) in Bournemouth and has a second master's degree in Exercise Sciences from Katholieke Universiteit Leuven. Tom Claykens is a Diplomate of the American Chiropractic Neurology Board (DACNB). He has also taught at the Barcelona Chiropractic College (BCC). At present Tom Claykens heads Biddenden Family Chiropractic in Kent.


Jeroen (Jay) Postma was born in England but grew up in the United States. His parents are both Dutch and he is a Dutch national. He studied chiropractic at Northwestern College of Chiropractic in Minneapolis, Minnesota and received the Doctor of Chiropractic degree (DC) in 1987.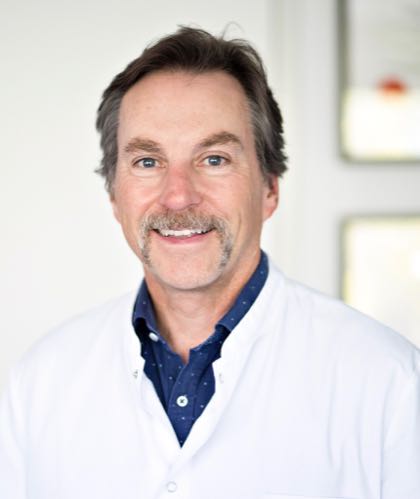 Jay Postma is a Diplomate of the American Chiropractic Neurology Board (DACNB) and a Carrick Institute graduate. Also, Jay is a past lecturer at the Barcelona Chiropractic College (BCC), president of the NCA (Netherlands Chiropractic Association), European Chiropractic Union (ECU) representative, and member of the Board of Governors at the AECC. At present, Jay Postma is an American Chiropractic Neurology Board examiner, Graduate Education Programme examiner and a member of the Netherlands Chiropractic Association (NCA) board of education.
Jay Postma also heads the team of Chiropractie Leiden, family practice established in 1990.

Jordi Gutierrez is Spanish and Barcelona is his base. He has a master's degree from the Madrid College of Chiropractic, an ECCE credited institution. He is also a physical therapist and has a degree in Physical Sciences and Rehabilitation from the University of Barcelona.
Currently, Jordi Gutierrez teaches neurology, neuro-orthopedics and functional rehabilitation at the Barcelona College of Chiropractic (BCC). 
Last but not least, Jordi Gutiérrez is a full credited chiropractic functional neurologist (DACNB) and an AK specialist. Visit him at NeuroQuiro.


What do our fees include?
Our fees include coffee and tea breaks (morning and afternoon) with a snack. We also provide bottled water in the lecture room and an amazing healthy lunch. Last but not least, our fees include a Brain & Neuroplasticity binder (*) and full colour printed notes.
(*) binders are handed out to first time participants only.
Accreditations
Brain & Neuroplasticity lecturers are registered and accredited chiropractors with DACNB degrees. All of them are graduates of the Carrick Institute.
The series of modules we offer have European Academic Council (EAC) accreditation equal to 8 CPDs per module.
Reading List
Blumendfeld, H.,
Neuroanatomy through Clinical Cases.
This is an allround, beautifully illustrated neurology text book.
Beck, R.W.,
Functional Neurology for Practitioners of Manual Medicine.
To dig into functional neurology concepts.
Dieterich, M., Central Vestibular Disorders. J Neurol. 2007, 254:559-568
Magnusson, et al., Cervical muscle afferents play a dominant role over vestibular afferents during bilateral vibration of neck muscles. Journal of Vestibular Research. 2006, 127-136.
Registration & Payment
Full payment must be received by Brain & Neuroplasticity at the time of registration. You will not be allowed to commence your Seminar if payment is not made by that time. Payment may be made by bank transfer (see below), Paypal or several electronic alternatives.

Account Name: Chiropractie Leiden B.V.
IBAN: NL88ABNA0491513399
BIC: ABNANL2A

Brain & Neuroplasticity will not incur any fees related to international bank transfers. All costs are at the expense of the participant and their own bank.
At the time of registration and payment, a payment receipt will be automatically generated by our website, based on the information provided by you. You will receive this payment receipt in the emailbox given by you during the registration procedure.
If you require an additional copy of this payment receipt, or a paper copy sent to you in the post, you will be charged and additional Euro. 15,- administration costs.
Cancellation Policy
If for some reason you are unable to attend a Brain & Neuroplasticity seminar for which you have registered, you may cancel your booking to one of our Seminars, provided you do so by written notice to Brain & Neuroplasticity' registrar, which it must receive not less than 14 days before the Start Date.
In such an event, any fees you have paid will be refunded except for a cancellation fee of €50. registrar@brain-neuroplasticity.com
Alternatively, you can also transfer the registration of a particular Seminar to another Seminar within one calendar year, providing you notify us 14 days before the Start Date of the Seminar you are unable to attend. In this case we will apply an administration fee of Euro. 15.
If you cancel your booking less than 7 days before the Start Date, no refunds will be issued under any circumstances. If you terminate a Seminar after the Start Date, or if you fail to present yourself at the seminar venue on the Start Date without having previously cancelled your Seminar, no refunds will be given. Chiropractie Leiden B.V./Brain & Neuroplasticity is not obligated to supply the participant for any missed seminar course materials that the participant has not been able to attend.
Registrations to the Chiropractie Leiden B.V./Brain & Neuroplasticity seminars require 100% of the total fee to be paid in advance before the seminar begins.




Testimonials
"This is the course to start with functional neurology. Probably the best way to get into it" (T. Nikulainen, D.C., Finland)
"Clearly structured info and thanks to the practical it will be easy to incorporate this in the practice on Monday!" (A. Konijn-van Leeuwen, D.C., Netherlands)
"Great info, condensed format, learn by doing. Use it on Monday" (Marcel van der Heide, D.C., Netherlands)
"Brief overview of theory leading to practical application. Will be able to implement some of the material on Monday" (W. Hagen, D.C., Netherlands)
"A good introduction to the neuroplasticity" (R. Cordonni, D.C., Belgium)
Location
Leiden, Netherlands
Golden Tulip Leiden
Schipholweg 3
2316 XB Leiden
Netherlands
Tel.: (+31) 71 408 3500


Golden Tulip Leiden special rates
Brain & Neuroplasticity participants enjoy special rates for rooms at the Golden Tulip Leiden Centre hotel. Special discount is only valid if you book at least 4 weeks prior to the seminar date.
To book a room at this special rate, you need to write an email to ms. Deborah Turenhout: reservations@goldentulipleidencentre.nl.
Golden Tulip Leiden Centre, our venue hotel, will offer a special rate for parking (Euro. 7,50) to all participants coming by car.
This location is easy to reach by public transportation. We are just 1 trainstop from Schiphol Airport!
If you need any kind of assistance with planning your trip, please do not hesitate to contact us.


Contact